---
Thank you for choosing Hawkley, Inc. for your Toyota part needs.

---
Upcoming Closures:
Nov 25-29

Orders may still be placed during this time, but will not ship until our return.



---
***Important note*** Due to increased shipping times caused by the lack of international flights during the ongoing pandemic, we will only be offering Express Mail for international shipping. We apologize for any inconvenience, but delays caused by other options had reached unacceptable lengths.
---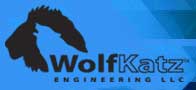 Master distributor for Wolfkatz Engineering LLC MR2 brake and fuel system products!
---
Our hours of operation are Monday-Friday, 10am-6pm.
If you need to reach us, please send us an email for the fastest response.
If you find a lower advertised price on any item we carry, please give us a chance to match it before taking your business outside the MR2 community!